Just Getting Started You Gotta Grab This ⬇️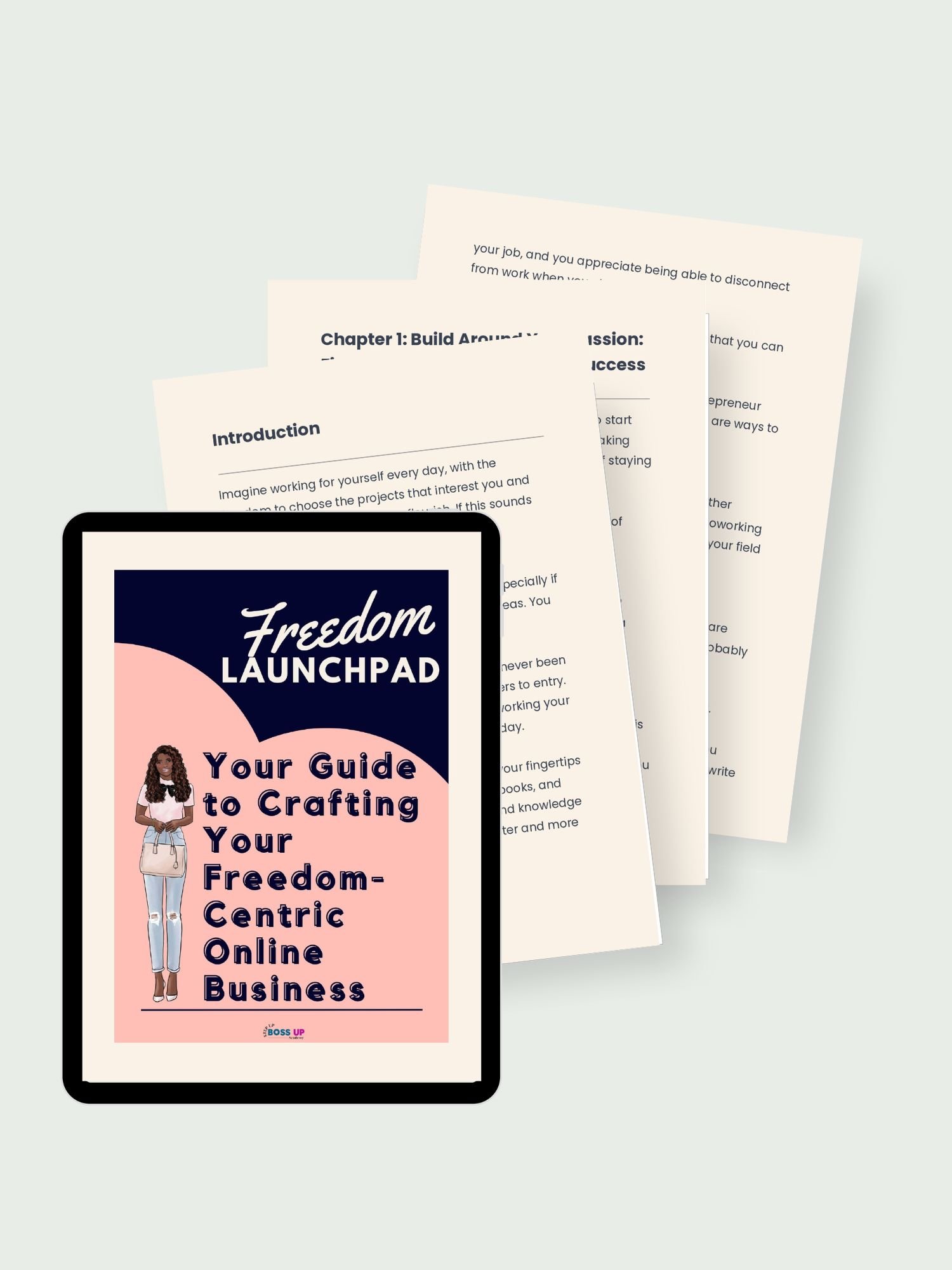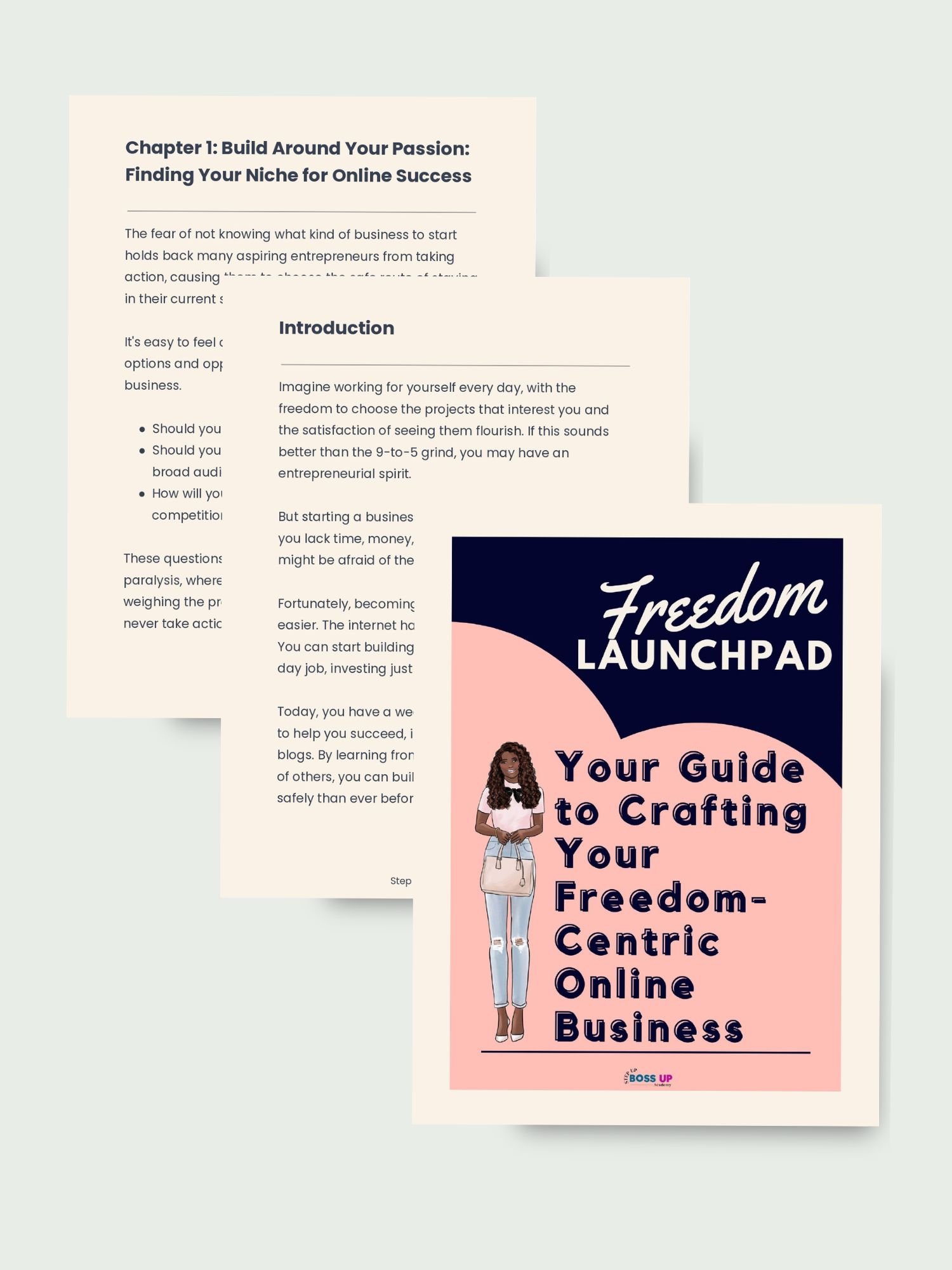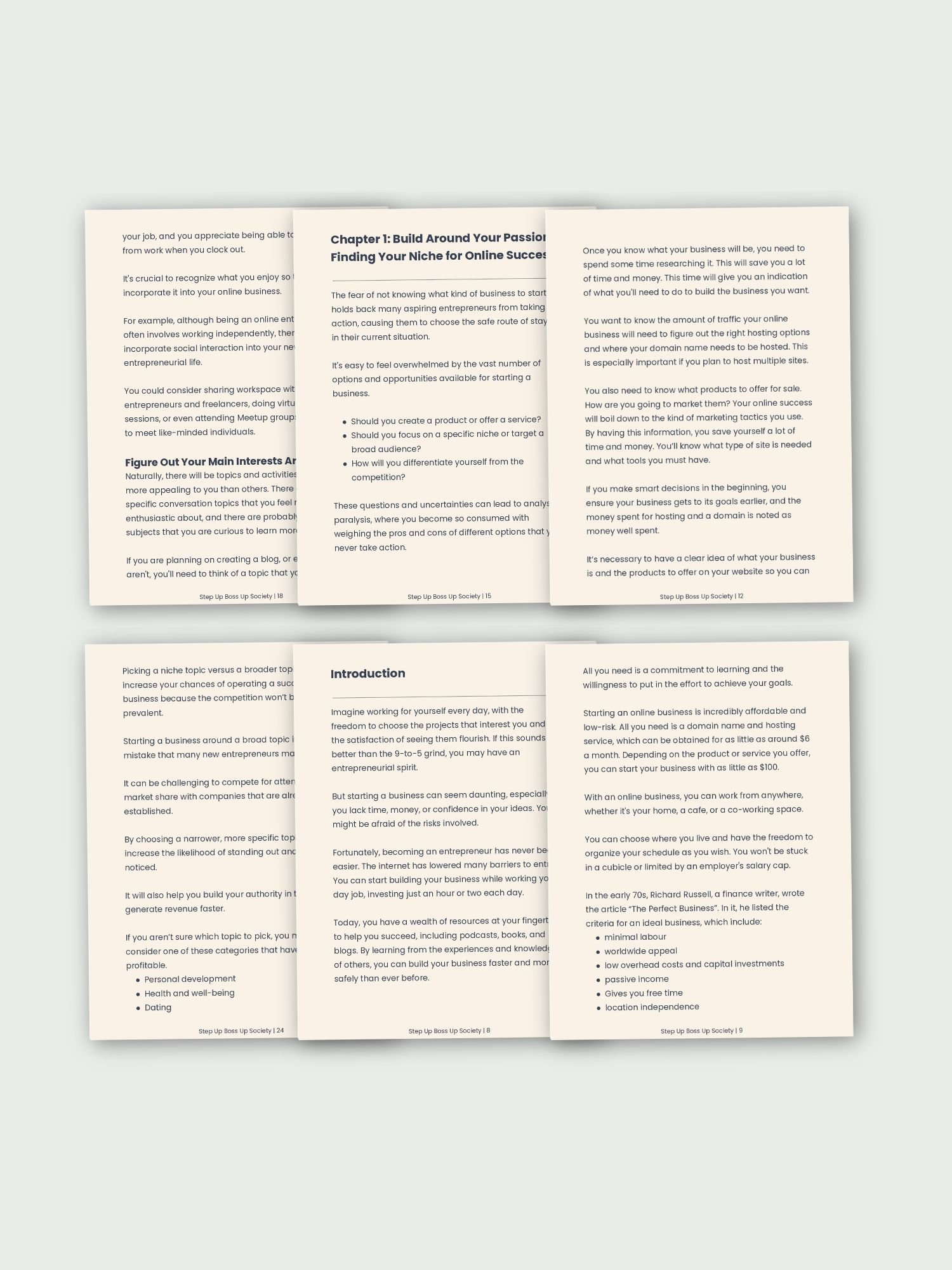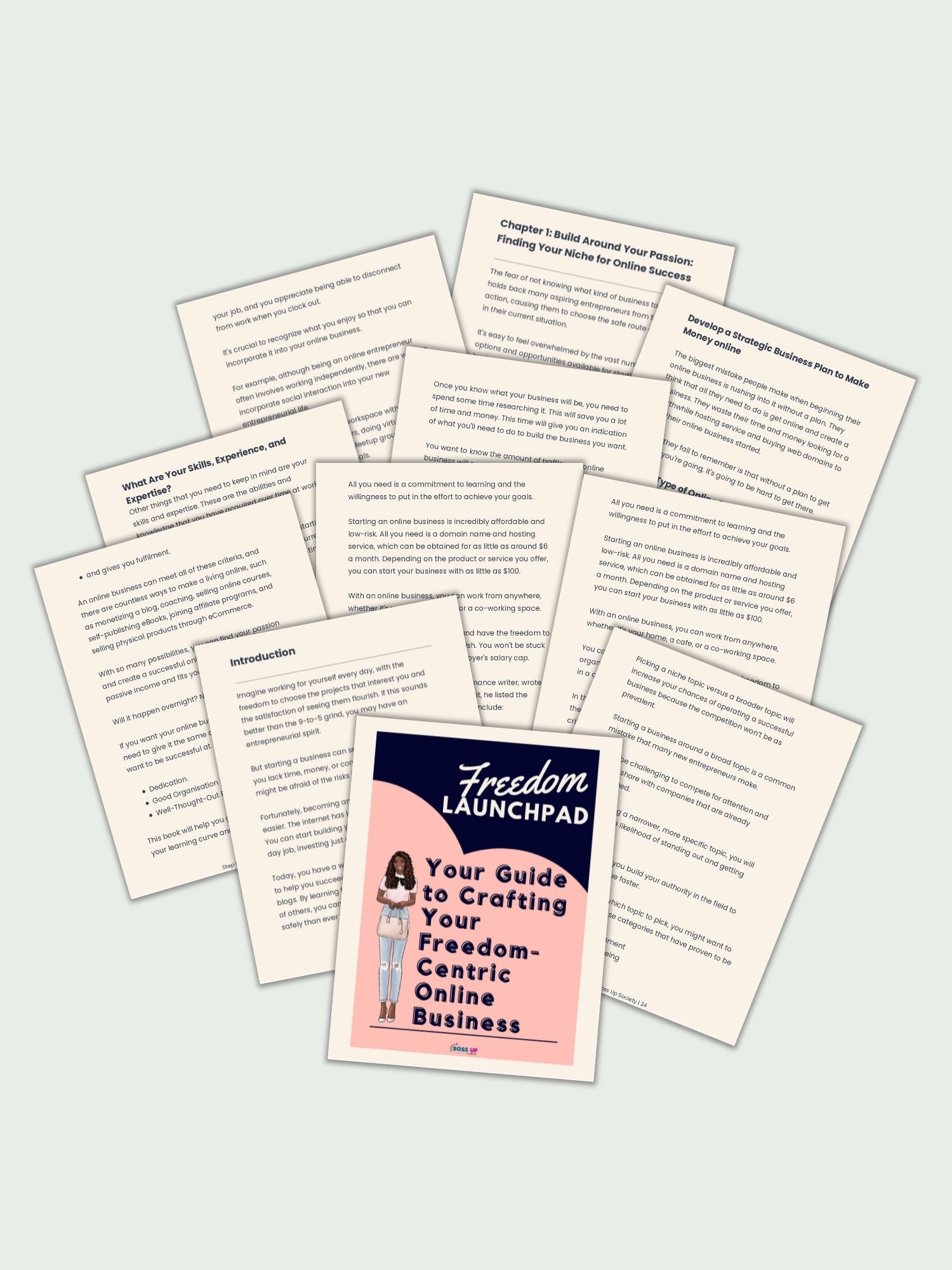 Freedom Launchpad: Your Guide to Crafting Freedom-Centric Online Business
 Freedom Launchpad is a comprehensive online business ebook designed specifically for female entrepreneurs and solopreneurs.
It covers everything from finding your niche, validating business ideas, creating an online business model, learning digital marketing essentials, time management techniques, branding and SEO strategies, content creation tactics, social media marketing tips, and more!
With Freedom Launchpad, you'll be equipped to create an online business that provides you with the freedom to do work that you love.
START & BUILDS YOUR BUSINESS THE EASY WAY!
Full Collection
⋆
Full Collection ⋆